Please Help Us To Achieve Our 2015/16 Target Of £153,000
We know that times are hard. Many companies have suspended their charitable donation programmes entirely, and many others have cut back. If you agree with our aims and objectives then please Contact Us to see how you might be able to help.
Corporate Sponsorship Opportunity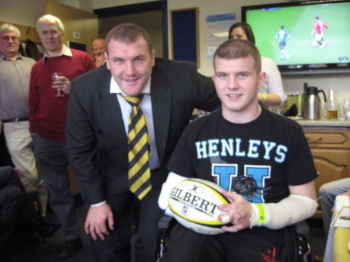 Full or Part Sponsorship Available For The STUBS Box At Harlequins.
Our photo shows STUBS guest 19 year old Marine Johnny Linaker, injured whilst on active service in Afghanistan, receiving a signed WASPS ball from WASPS and England prop Tim Payne.
STUBS now provides hospitality at Harlequins home games for DMRC Headley Court patients who are undergoing rehabilitation. It's a vital aid to their recovery but costs £53,000 per annum to run
Can You Help With.....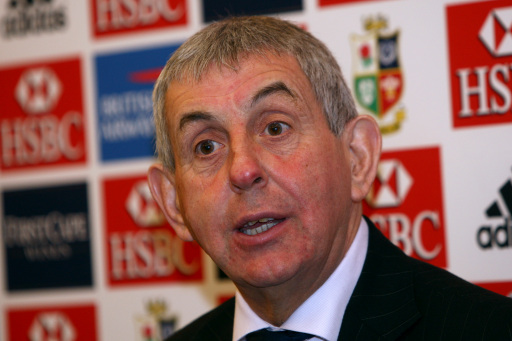 Press / PR / Media Support Required
We're looking for an experienced press / PR / media specialist who would be prepared to do a small amount of promotional work for STUBS pro bono. Key task is to increase our media presence and get us more well known!
If you know of someone, please do get in touch!!